The Virginia Inn is a casual Seattle bistro in the Pike Place Market Historic District.
Our lunch and dinner menus showcase a bounty of Northwest fish and farm presented in a French bistro style.  The bar features an excellent wine list, specialty cocktails and one of the best tap selections in the city.
Upcoming Events
Opening Sunday, October 27, 4-7 pm
Noah Gallo-Brown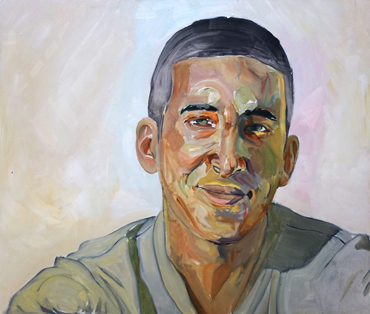 "Josh"           Oil on Canvas
Noah has created this collection of oil paintings over the past two years, inspired by the personalities he has encountered during that time.  Emotive brush strokes and surprising perspectives characterize his work.  Noah graduated from Colorado College with a B.A. in Studio Art.  He lives and paints in Seattle.
Get the V.I. Newsletter!