The V.I. is proud of its reputation as Seattle's first artbar.
The grand opening in 1981 featured a group exhibition of rising stars in Seattle's art world curated by Rolon Bert Garner, a multi-talented artist in his own right. Garner was the founder of the happening "and/or gallery" in the '60′s and founder of Artech art handling company in the '70′s. The V.I. has shown over 300 different artists since that time, and, along with Garner's exhibitions at the Two Bells Tavern, started a tradition which has become a part of Seattle history.
When the expanded V.I. re-opened in 2008, Garner curated a group show, entitled "Old Faces/New Spaces," which featured the work of some 30 artists who were important in establishing this tradition.
For art inquiries contact Patrice Demombynes at paris2@msn.com
March/April
Meghan Howard
Opening March 7, 5-8 pm
January/February
Dimitriy Gritzenko
Opening January 10, 5-8 pm
November/December
AJ Power
Opening November 15, 5-8 pm
September/October
Dale Travous: "Sparks"
Opening Sept 6, 5-7 pm
July/August
Susan Walker: "I Capture Moments"
Opening July 12th and July 26th, 4:30-7:00
March/April
Scott M.X. Turner: Move
Opening March 1st, 5-7
January/February
November/December
Becky Knold
September/October
Johnny Harris
July/August
Kate O'Neil: The Window Series
Opening July 6, 5-7 pm
May/June
Linda Okazaki: Come to the Table
Opening May 4, 5-7 pm
March/April
Erin Goodwin-Guerrero
Great Mysteries and Knotty Little Problems
Opening March 2, 5-8 pm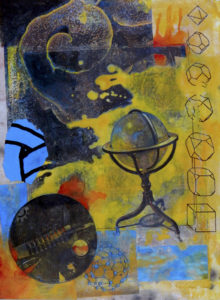 January/February
Joey M. Robinson: Motion
Opening January 5, 5-8 pm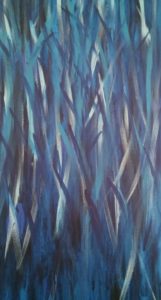 November/December
Carolyn Law: Climate Changing
Opening November 3, 5-8 pm
  
July/August
C.T. Chew: Stamps & Posters
Opening First Thursday
July 7, 5-8 pm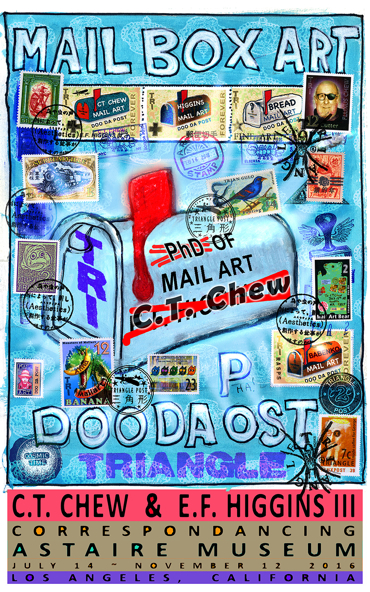 May/June
Max Steele
Unique Photoprints
Opening First Thurday
May 5th, 5-8
March/April
"I feel both ways"
Paintings and Drawings by Clare Johnson
Opening First Thursday
March 3, 5-8pm
"Paperbacks" 12″ X 12 "
November/December Artists:
Conor Musgrave

"I am here……." (36 x 36)

"Big Red"  (36 x 24)
////////////////////////////////
The V.I. will observe
Three Days Without Art,
September 1,2, & 3, 2015,
to honor Rolon Bert Garner, 1940-2015,who initiated the art program at the V.I.
Beginning on September 4th, a gradual accumulation of artwork will be mounted of those artists who were influenced and encouraged by R.B.G.
July/August Artists:
Convergence: Five from the Skagit

Heidi Epstein: "What the Swans Leave Behind, Skagit Valley"
Opening Thursday, July 2nd,  from 5 – 8pm
Painter Margy Lavelle has curated this exhibition of fellow artists from the Skagit Valley. Allen Moe is a sculptor who casts cement from silicone molds. Michael Clough uses geometric patterns to express his view of the natural world. Kathleen Faulkner is a painter and jewelry artist. Heidi Epstein works in oil pastel and watercolor on paper.
Email Patrice for information about showing artwork at Virginia Inn Restaurant and Bar.
               ////////////
May/June Artists:
Makers' Marks:  Approaches to Printmaking and Beyond

Opening Thursday May 7th from 5pm – 8pm
Painters Under Pressure Salon (PUPS) is a Seattle based printmaking salon.  For over a decade, they have come together to share information, opinions, laughter, and support.  Members include David Owen Hastings, Ruth Hesse, Stephen MacFarlane, Iskra Johnson, Tracy Simpson, and Jon Taylor. 
You can find more of their work and further links on their FaceBook page:  Painters Under Pressure Salon. 
Email Patrice for information about showing artwork at Virginia Inn Restaurant and Bar.