The V.I. is proud of its reputation as Seattle's first artbar.
The grand opening in 1981 featured a group exhibition of rising stars in Seattle's art world curated by Rolon Bert Garner, a multi-talented artist in his own right. Garner was the founder of the happening "and/or gallery" in the '60′s and founder of Artech art handling company in the '70′s. The V.I. has shown over 300 different artists since that time, and, along with Garner's exhibitions at the Two Bells Tavern, started a tradition which has become a part of Seattle history.
When the expanded V.I. re-opened in 2008, Garner curated a group show, entitled "Old Faces/New Spaces," which featured the work of some 30 artists who were important in establishing this tradition.
July/August Artist: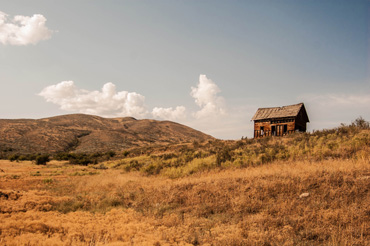 Winthrop
"Winthrop" is a collection of images from my trip across the Cascades to a little known tourist town of the same name. Typically seen as a cowboy and Western themed attraction, these images show a side to Winthrop only the locals truly know. Three night of intense of lightning storms and meteor showers provided the perfect opportunity for long exposure night shoots followed by sunny days of wandering through the dry region in search of Winthrop's quiet and dusty beauty.
Angela Prosper
Email Patrice for information about showing artwork at Virginia Inn Restaurant and Bar.